Our standard cables come in 5 ft increments . We have a large inventory of the most commonly used connectors. We also stock a wide variety of cable and our own custom composite cables. Delivery times are usually 1-2 days.
Our servo and spindle cables are all high flex cables, tested to 500,000 cycles. Standard power cables have a PVC oil resistant jacket; feedback cables are PUR jacketed. For severe duty applications, we can supply PUR or TPE jacketed products and MS environmental connectors.
For your convenience we have cable worksheets to assist you in supplying the information we need to get you the proper cable for your machine.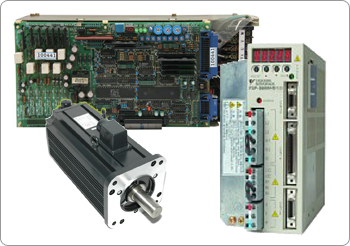 CNC Controls
LX1/MX1
LX2/MX2
LX3/MX
I80
J300L/M
J50L/M
Servo & Spindle Systems
CACR
SGD A/B/C/H/L/M/S
SGM A/B/C/D/E/G/J/L/M/P
UGCMED
UGJMED
UGFMED
USADED
USAFED
USAGED
USAMED